Three day trips to three-week trips, they ALL are welcomed with open arms!
Is it because I've traveled my whole life OR have a life I need escaping from OR is it just part of who I am?  Well…I truly think it's all three. Don't get me wrong, my life doesn't really need escaping. It's a great life. Surrounded by family, love, well paying jobs. But something about travel GIVES me life! I truly think it's embedded in my DNA. It's not just the excitement of jumping on the plane and saying goodbye to the familiar for a few days. It's the entire process from start to finish! The rush of finding a good deal on flights, planning activities, bidding on a cheap hotel room, seeing how much I can fit into my carry-on and then obviously stepping off the plane and letting that pleasant or slightly stuffy air hit your face. It's an indescribable rush that fails to be matched.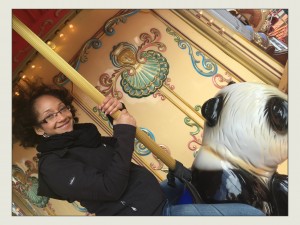 I actually never really understood my "why" until I began writing this post. As I continue, I see it's so much more than I thought it was. I thought it was simply because my home town is colder than a mofo most months, and I've lived here for a glorious 3-, phew almost gave away my tender age.  BUT, I've realized it's so much more! I've discovered I love to learn. Now that's something I definitely was not saying in high school.
Wide eyed about history—learning about the past feeds my soul.
Biting at the bit to gab—I love meeting new people and engaging. Really listening and learning about them and their stories. I think these days it's so easy to lazily "connect" because virtual connection is becoming the norm.
Yearning to spend time in the great outdoors—the beauty of God's creations bring a sense of peace and help me focus. I've never really thought I enjoyed being outdoors unless the sun was beating down on my face and I had a Pina Colada in hand.  I've found myself just pausing and taking in the awe of how the snow lays on the trees. I pause for a brief moment and then head into my toasty car because, let's keep it real, I prefer the heat.  
Discovering my yearning for travel gives me greater motivation to continue doing what I'm doing. It gives me the energy to hustle my many jobs and to take time to start a personal hustle. It all comes full circle because I understand my why. I've known I do it because I want to travel, but now realizing WHY I want to travel, makes the early mornings and long weeks a little less annoying. Let's see if it makes it easier to get out of bed. I will keep you posted.
Now's your turn. Take a minute, sit down and answer this question as honestly as you can: why does travel have a hold on you?  I wonder if you will uncover the same revelations I did. If not, at least you helped me see mine! 🙂