You're a full time 9 to 5'er like me, and mayyyyybe you also have some side hustles to help increase that travel fund. Your vacation time is sacred and you wouldn't dare spend one single day of that time NOT on vacation. Yep, I hear ya!  Sometimes all you need is a quick trip to get your fix. BUTTTTT  here are five other fab reasons why a little three to four day journey is time well spent:
Time is of the Essence
You only have approximately 72 – 96 hours to get it all in! Sleep, who needs sleep?! Ummm well yes, I do and I'm sure some of you over 30's do to! However; when you have less time to spend, the more specific and focused you are with your time. You dedicate to hitting the the top spots on your list and don't waste any time humming and hawing about what to do.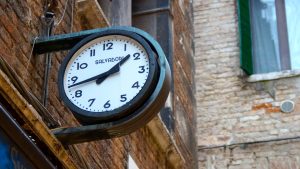 Ballin' on a Budget
Fewer days away = less money to spend. Accommodations can be pretty pricey depending on the location. However, if you only need three to four nights, it can be more manageable, especially if this is one of many trips for the year. Only book a couple days away and it should be easier on your wallet.
Cut the Catch Up
I find when I go away on longer trips, I end up spending about the same amount of time prepping before I go AND catching up when I get back. I mean, I think it's totally worth it; however, doing this more frequently could lead to Mr. Bad Burn-Out. I've been there and it sure isn't pretty. It ends up costing me more time in the long run since my body says "Hold up girl!" and then I take quite a bit of time to recover.
Check What?!
I have a tendency to over pack, I want to be prepared for all occasions! Being away for only a few days has less risk for needing more. Take your backpack and a roll on carry-on and be done. If you have the same problem as me, you may want to take advantage of a vacuum seal bag or space savers to fit those extra pair of shoes, JUST in case.
Return Renewed
A simple break from your everyday life can help rejuvenate your mind, body and spirit. Feed your soul with different sights and sounds. Treat that tummy to tasty eats and treats. Awaken your mind by engaging with those around you.  It may just give you back that pep-in-your-step to keep on moving furiously ahead.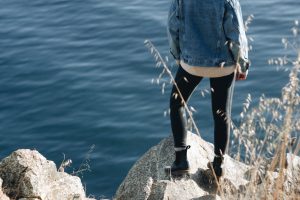 Do you love you a quick getaway? I'd love to hear why!